The Hall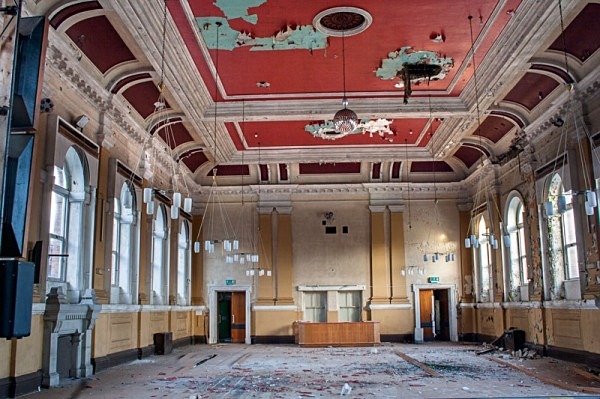 Comments
By Ann fitzsimmons:
Some of my happiest days spent working at st Georges...very sad to see it in such a state
By Sam:
Would love to go have a look around places like this what a top job
By Graeme Robson:
Remember doing some work there in 1988/89 and working in the cellars, quite an eerie place. Would love to see some photos of them. Fantastic building and grounds.
By paige prudhoe:
I love to be able to take a look inside the building and take photoes.
By Carole Liddle:
As part of the team who moved old wards to new in 2011, fascinating to see the old place again.
By Peter Grosch:
My Grandfather spent the last years of his life at the Asylum after having shell shock and being gassed 1919 1941